Documentary evidence of sending and receiving
Electronic notification
Pay per use. No registration fees. No expiration date.
As simple as sending an email.
Sign documents and contracts
Our interconnection network reaches over 150 countries
SMS solutions
Our locations We are global
Lleida
Madrid
France
London
Miami
Dubai
San José
Bogotá
São Paulo
Tokyo
Santo Domingo
Cape Town
Johannesburg
Montevideo
Santiago de Chile
Lima
Beirut
Ciudad de México
Our customers trust us
Case studies
Registered notification service has made possible to help in the internal operating processes of companies and in their digital transformation.
Lleida.net gives us peace of mind and guarantees that parents verify the engagement of our services in a simple safely and legally way.
Lleida.net provides high quality SMS to our users thus saving costs when attracting new ones.
Connectaclik Pro has provided Holaluz with effective and customized solutions,a must have for any services we will add to our processes.
"Thanks to this agreement we would provide security, reliability and efficiency to our users. Being a technological platform it is crucial to offer the highest quality and the greatest attention to our customers"
News, interviews, tutorials
Blog

4 March, 2021
Do you want to expand your company using cutting-edge technological solutions?
If yes, you should know how the electronic signature works and the ease with which processes can be streamlined into your company. At the beginning of the COVID-19 pandemic , companies realized that digitization was no longer an option, but an urgent need. What had not been done during years had to be done in several months and almost overnight, face-to-face work was replaced by teleworking, the physical signature by the
electronic signature
and the purchase on the street by online purchase. And that was the beginning and on a monthly basis the digital transformation of companies has accelerated to be able to compete in times of great uncertainty. In this sense, the electronic signature has become a fundamental tool so that companies can continue their activity without the need to stop it. In fact, we have detected a very significant increase in the use of the electronic signature, for example, if we compare December 2019 with December 2020, the increase in the use of the electronic signature has been 609.44%.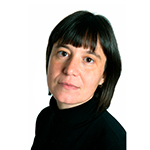 18 February, 2021
One of Lleida.net latest service is Secret Lleida.net. This service arises from the desire to help companies to protect their trade secrets using digital-based services.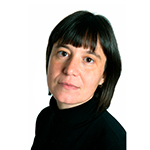 26 November, 2020